Wow Them At Hello!
Have you visited a Store or conducted Business with a company that just "Blew You Away"?
Maybe you purchased a piece of property with a particularly Friendly Realtor. Perhaps you had a dining experience that left you eager to leave a  5 Star 
 Review on Yelp!.
 What if you could create a similar
 experience for your customers? 
First Impressions have never been more important!
As competition grows fierce, small businesses must distinguish themselves in unique and exciting ways.
So, how can you 'wow' them at hello, grow your business, and dramatically improve your income?
Consider the following Tried and True Methods for doing precisely that—regardless of the industry you're in.
Create a Business Card that Packs a Punch
No, the Business Card Isn't Dead, at least not yet!
But your business card does need to be unique enough to catch the attention of your target customer.
The Three Most Important elements of an exciting Business Card are:
First, decide on the right size. Too big, and people won't put it in their wallet, too small, and they won't be able to read it.
Also, think about the Color Scheme. Your business likely already has Branding Materials, use those as inspiration for your business card design. Bonus Points if you can make your design useful.
Next, consider what is most important to convey on your business card.
Your business Name, Title, Address and Phone number are the Basics.  From there, you may want to include a discount offer on the back or maybe an appointment option.  Put something memorable on your business card to give your customers a reason to hold on to it.
Legibility goes Hand-In-Hand
  with your design and the information you want to convey.  
Keep it simple and you'll have yourself a powerful business card.
Design a Stunning User-Friendly Website
Hundreds of thousands of people visit small business websites every day.  Often, when a customer visits your website it's their first impression of you.  What will customers find when they visit your website?
There are a few key features that your site must have:
Must be mobile friendly (57% of all online traffic comes from smartphones and tablets)
Must be easy to navigate
Links and Call to Actions must be front and center
Every aspect of your website should be designed with your customers in mind. What would make it easier for them to navigate and use your website? What features do they expect?
Remember, your website is an online presentation of your business. In fact, 91% of Customers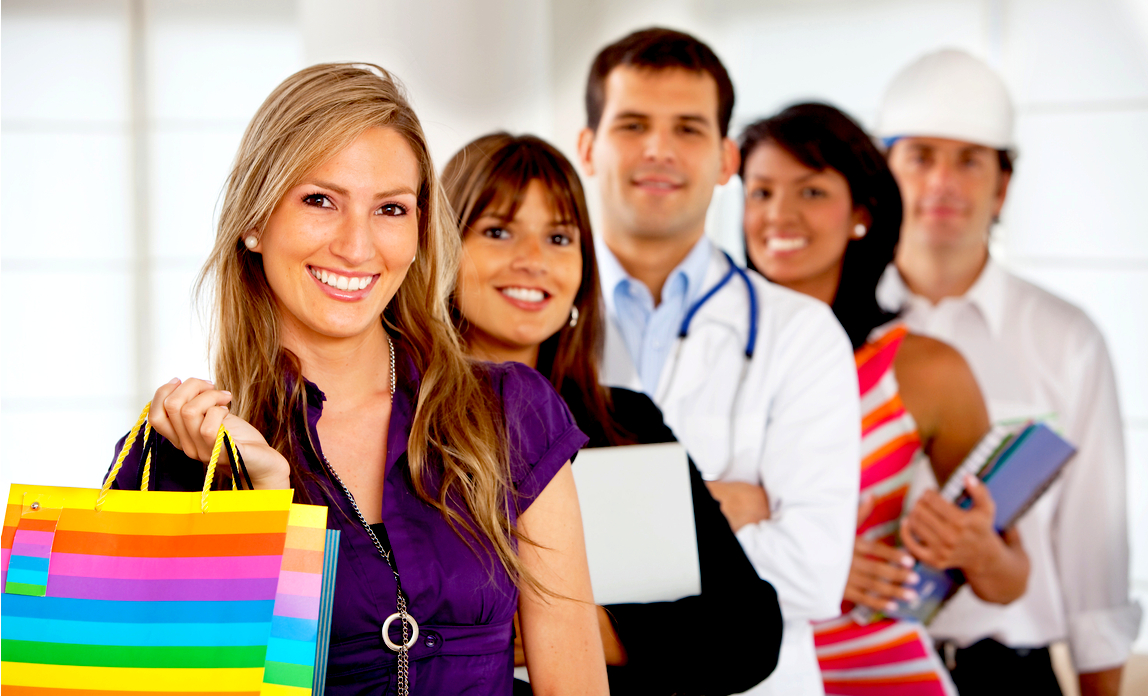 have visited a store because of their Online Experience  with the company.
Don't think of your website as an afterthought. It is your business home in the digital world. Maximize it.
Make Your Window Display One-of-A-Kind
With a brick and mortar store, you have more opportunity to create stunning window displays that get people in through the front door
Remember, you are no longer only competing with big-box retailers, you're also competing with the online web.
So, what's the best way to compete?
Tell a story!
Use your Display to tell the story of your brand, of the item you're selling, or what customers can expect from shopping at your store.
Do you sell Camping Gear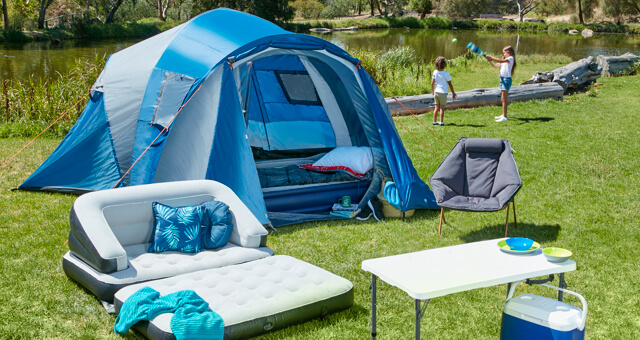 Then visually show your audience what's it like to be in the Woods with nothing but Sky surrounding them.
Make it enticing, and you'll notice more foot traffic through the front door.
Use Amenities to Create a Customer-Friendly Atmosphere
Another Key Component of the customer experience is the atmosphere! You want your customers to Feel Welcome
and Appreciated.
So, why not provide them with Tasty Amenities?   
This typically takes place in your reception area. Start by offering refreshments. Are your customers moms? Then they might enjoy a hot cup of coffee during their shopping experience.
Some Shops even do Cookies and Free Wine while you browse their items. That's a great way to make the experience Unique and will get People in the Front Door.  For Offices, think Comfy Chairs  
, Newspapers, and a Friendly Receptionist.
If you think about your customers needs first, you'll create a friendly space they'll enjoy.
Setup Friendly and Poignant Voicemail Messages
Yes, people do still use the phone to make calls!
If customers reach you Out-Of-Business-Hours or if you can't get to the call, your voicemail should represent your Brand of Customer Service.
Make it Friendly, Practical, and Effective. Use someone in the office with a Friendly Phone Voice and be sure to ask for the Necessary Call-Back Information.
An example of a great voicemail greeting is:
"You've reached Cheri's Bakery
 we apologize we couldn't take your call at the moment. Please leave us a message regarding your call. We will get back to you before the end of business hours today. For general questions, Please Visit our Website for more information. Thank You and Have a Great Day."
Make Your Email Tagline Work For You
Even when you can't Directly Talk to your Customers, your Email can! Here are a Few Great email Tagline tips to Maximize that Little Piece of Real Estate Below your Signature.
-Include important info: your name, title, address, business, and phone number.
-Add a splash of color (in line with your branding)
-Include a photo or logo 
for maximum punch.
Show Gratitude
Finally, never overlook the power of "Thank You." Customers are bombarded with images and ads asking them for something. When they make a purchase, sign up for your email list, or simply visit your store, it's a great idea to send them a personalized thank you.
If they visited you in person, Send a Gift Card
or a Hand-Written thank you card with their name. Gift
Baskets  and even Discounts on future purchases are a great way to Show Gratitude for your customers.
One of the reasons people choose Small Businesses over big named retail spots is for Personalized Customer Service.
"Stand Out" by going the extra mile
to show your customers just how much they mean to you.
Wrapping it Up
You can never go Too Far in "Making Your Customers Happy". Remember, your Reputation is another Selling Tool, and if you Focus on what you can do for your Customers, instead of what they can do for you, you end up with a more Powerful Business.
Looking to Reach more Customers? Then consider placing your Business on our Online Directory. Gain access to Hundreds of Thousands of New Customers with our service. Contact Us to Learn More!